The number of stones quarried from the earth is termed as natural stones. For over thousands of years, these stones are used as building materials and decorative enhancements. Some of the most common natural stones include marble, granite, travertine, limestone, quartzite, slate, onyx, adoquin, sandstone, etc. On the basis of their formation processes, a natural stone is generally categorized into three basic classifications: Sedimentary, Metamorphic and Igneous. Moreover, the stones in each category can be either Calcareous or Siliceous.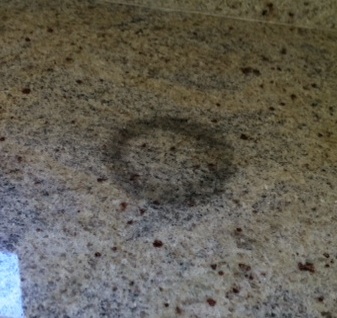 In order to maintain the beauty of natural stones, it is important to take a proper care of them using various stone care products, available for the maintenance and care of natural stones such as marble cleaner, limestone cleaner, stain remover, sealer products, etc. Below mentioned are some of the most common stains that can affect the beauty of your natural stones:
Metal stains: These types of stains generally include stains caused by iron, copper, rust, bronze, and other metals. The stains formed by iron or rust are usually orange to brown in color and follow the shape of the staining objects like nails, bolts, cans, flower pots, metal furniture, screws, etc. Stains from copper and bronze usually result from the action of moisture and appear as green or muddy-brown. Metal stains can be removed with the help of a poultice.
Oil-based stains: Different types of oil based stains generally include plumbers' putty, grease, tar, cooking oil, milk, cosmetics etc. If not removed on time, these stains may darken the stone. Thus, it is vital to chemically dissolve the oil-based stains so that the source of the stain can be flushed or rinsed away. Mineral spirits, household detergent, or acetone can be used to clean such stains.
Organic stains: Stains caused by tea, coffee, wine, fruits juice, leaves, tobacco, bark and other organic substances are termed as organic stains. These types of stains are usually pinkish-brown in color and may fade away after the source of the stain has been removed.
Biological stains: Stains formed from algae, lichens, mildew, moss and fungi are known as biological stains. These types of stains can be cleaned with the help of diluted cleaning solution. You can use a ½ cup mixture of ammonia, bleach or hydrogen peroxide and a gallon of water to clean such stains.
These are some of the most common stains that can ruin the beauty of your natural stones if not removed or cleaned properly. It is recommended to use the best quality stone care products to deal with such stains and to keep the beauty of your natural stones as it is for years to come.
In this article